UNFI's mission is to serve our customers better than anyone else can serve them. Our goal is to provide our customers with value through our products and services, while committing ourselves to providing the quality, variety, and convenience that they expect.
Our success hinges on our associates, our quality retailers, our Trading Partners, on-time deliveries from carriers, and much more. To this end, we have invested in developing and making available to each of you the cutting-edge technology of SVHarbor - a full-service portal that provides the methods for performing your job in the quickest way possible through a "safe and secure harbor," the SVHarbor portal!
We feel positive that you will enjoy the efficiencies you will experience as you enter SVHarbor. Welcome!
The applications within offer many tools for improved, efficient, and time-saving opportunities...
Through this secure portal, businesses and store managers can quickly obtain reports and the critical information they need to make time-sensitive financial and customer support decisions; they can review product availability and pricing, and quickly place orders from their PC either in the store or from home.
Through SVHarbor's communications portal our Trading Partners will experience a new era of supply chain efficiencies as SVHarbor streamlines the business process, saves time and money, and allows people to meet their business needs more efficiently than in the past.
In addition, Carriers will save valuable time and money using the on-line dock-scheduling feature to schedule or reschedule delivery appointments at our distribution centers.
By pursuing our mission goals, and continually improving on our technology, UNFI will continue to build on our foundation as a "world-class retailer and distributor"; one that conducts business with integrity and ethics and values our long-standing ties with our customers and our business partners.
With SVHarbor's safe and secure technology and through ALL of our associates and partners, we shall pursue our mission with a passion for excellence and a focus on priorities that will truly make a positive difference to all of our futures and the communities in which we live.
With SVHarbor's customized, retail-focused applications, it has never been easier to access the critical information you need to make important business decisions and run your business. Learn More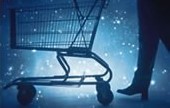 SVHarbor is a cutting edge communications portal that brings UNFI and its Trading Partners into a new era of supply chain efficiencies. Learn More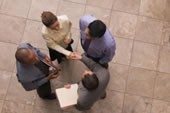 Our SV Harbor portal makes it easy for potential carriers to partner with UNFI. Learn More